NickJ

Hey Mason, good to see another Texan J-H owner! :)

What part of DFW are your folks in? There is going to be a cool car cruise next weekend....Forest Lane Reunion (Forest and Marsh), we will be there with a few of our cars and the Jensen of course. Neat little white one you have there, I have a similar aftermarket hood support! lol

As far as the brake lines go, it was a bit of a surprise. Just glad I didn't crater the car! I thought for sure that the master had given out and that was the first place I looked for leaks. Noticing the resevoir was about empty, I started looking under the car....hard to miss.

You can see the gunk built up from the fluid spraying....for who knows how long.




Here is the culprit, and the replacements (with strain relief). The left side line was so stubborn I had to butcher it with dykes and take a socket to the fitting.




Also brake related.....does anyone know what in the heck is going on here? This is the left rear drum. Where the bleeder screw should be is a glob of silicone and a piece of tubing held up with some janky safety wire.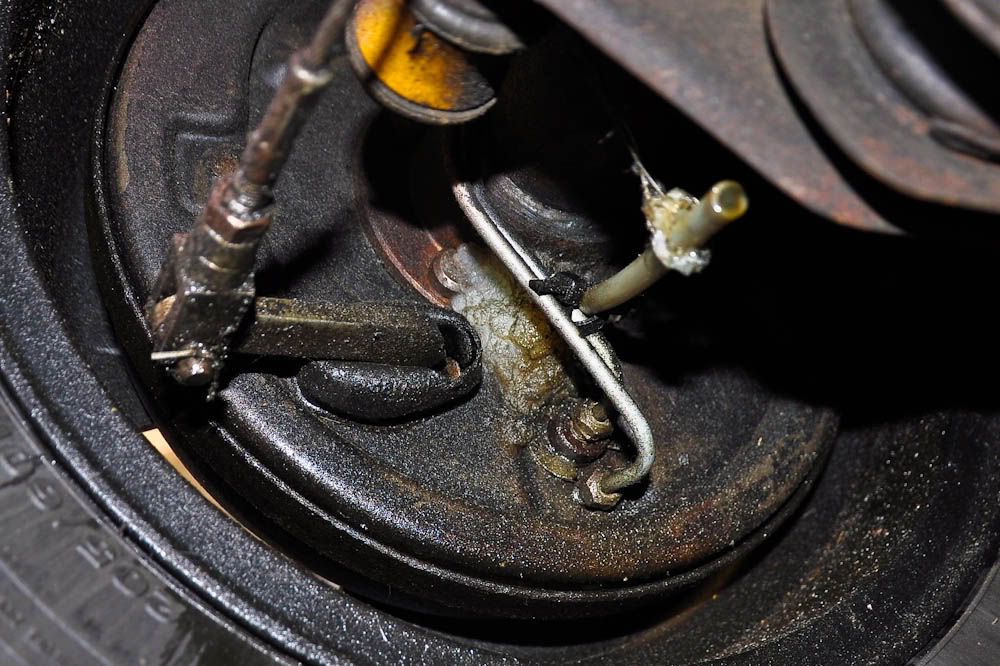 Also of note, whoever readied this car for auction, really loved their safety wire......they just didn't own a set of safety wire pliers! :P