Thanks for the kind words, Mason -- I checked with the show's organizer and he assured me that it isn't one of "those" kinds of shows (and then related a story of a show he once judged where a car's "owner" didn't even know how to start his car since he had never actually driven it. Crazy.)

Anyway, here are some pictures of the car with the Robbins top almost complete (new velcro to go). Would have come in handy driving around San Diego last Monday, rained off an on all afternoon --of course, go fast enough and no need for the top (drat those traffic lights!)

One of these days I'll take some pictures against a proper, scenic backdrop (instead of a powerplant).

I'm still a little conflicted on the lack of rear bumper. Overall I like it better but obviously the stainless finisher strips "die" too early (they should carry down a little further), and from the side it looks a little plain. The whole thing is a little "unresolved" as they say in the design world.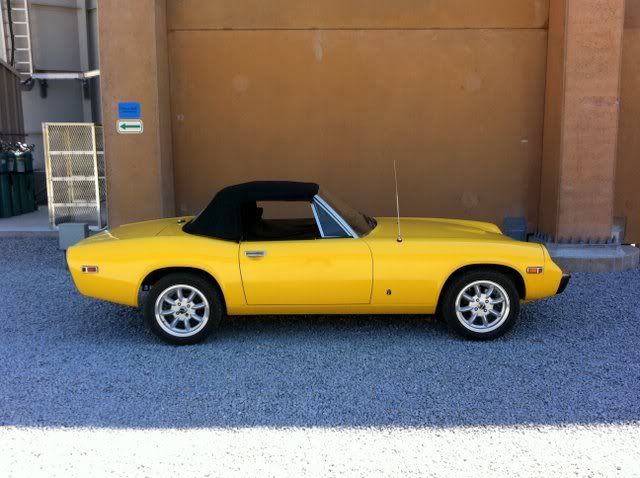 Last edited on 09-09-2011 12:47 am by Dakota123