So I've finally been able to restart the work on 10628; the work project that was supposed to end a year ago drags on. Ironically, I'm living basically full time where 10628 spent the last several years (north San Diego County) -- so I shipped it back out from home so I have something to do in the evenings/weekends.

Surprise, the PO had a respray done on the right side at some point. Glad I decided to strip it completely. It would have been somewhat ridiculous with three layers of paint on there. Weak-kneed California stripper took a couple of applications given the thick layers of paint, followed by hitting it w/ the DA sander.

It's always darkest before the dawn, as they say.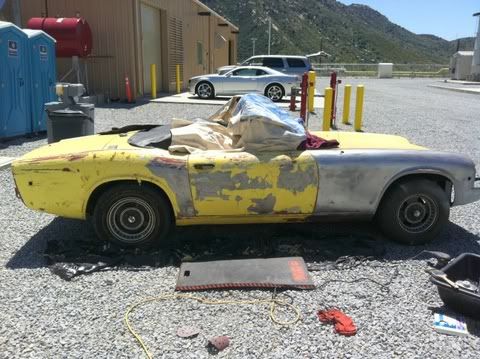 By the end of the day she was looking better...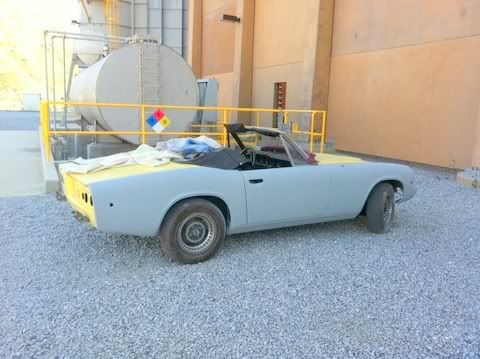 I've had the rear bumper off for so long that I'm starting to like the look better without bumpers. I'm torn, leave it off or put it back? (MK1 stainless, decent condition.) Would be no hard task to 'glass the openings. Hmmm.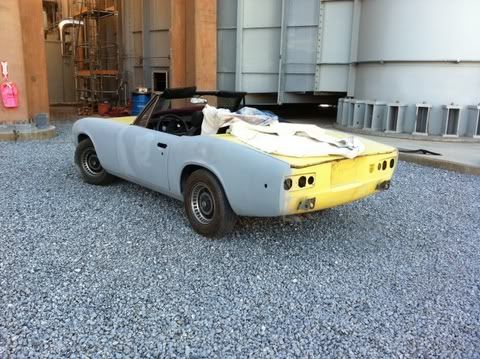 I've pretty well decided on the Porsche Speed Yellow color.

Mike

Last edited on 05-02-2011 06:06 am by Dakota123